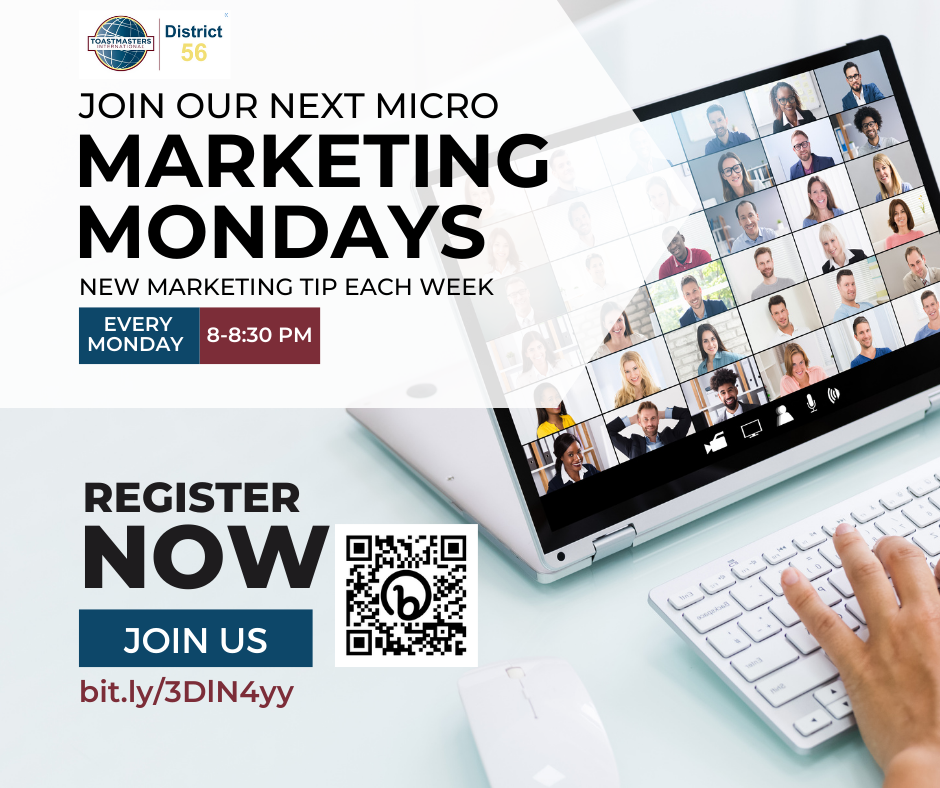 Prioritize Member Retention
We talk a lot about growing our club membership. The topic at tonight's Marketing Monday – our 14th session! – is Prioritize Retention. It's hard to debate the importance of member retention to the long-term success of your Toastmasters club.
To ensure that more of your members are renewing, attend Marketing Mondays #14 tonight. Marketing Mondays are a valuable, free resource for all Toastmasters Clubs in Houston District 56 to learn how to grow and retain membership. Don't miss out! Register once and you're set to attend all of these sessions.