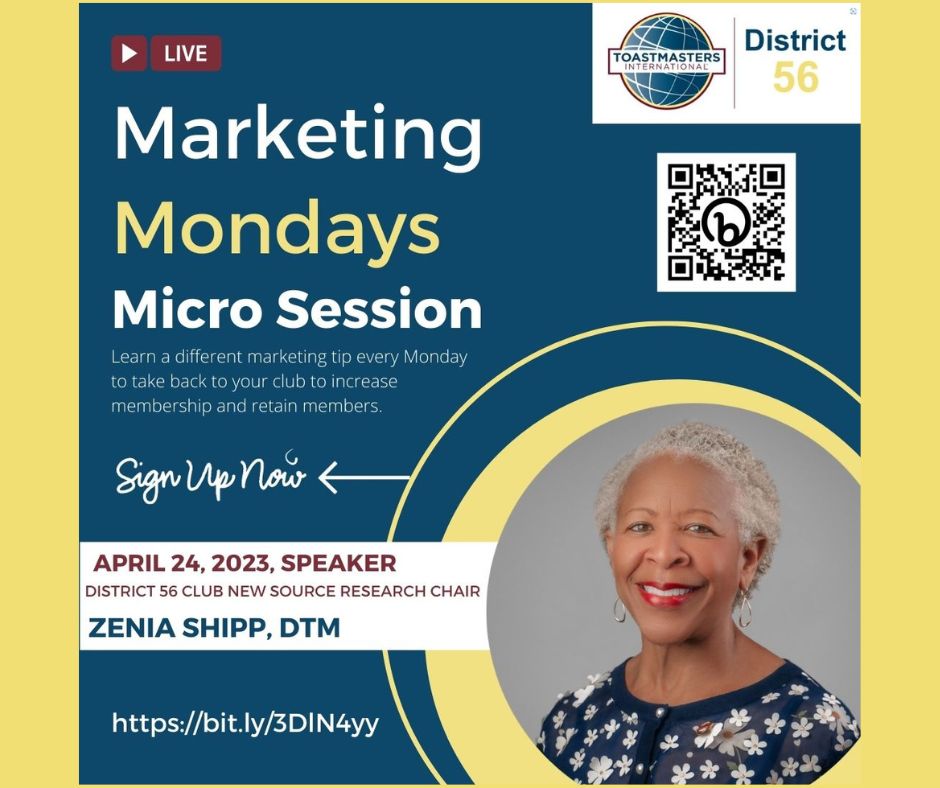 Mark your calendar now for April 24th's Marketing Mondays Micro Session with guest speaker Zenia Shipp. This will be an introduction to functionalities available on your club's Free Toast Host website. You will learn how to upload images and videos, how to change the background, and how to incorporate the fabulous marketing tips you've received from Marketing Mondays.
Pull all everything you've learned so far together to make your club's website attractive, informative, and compelling.
If you are already registered for Marketing Mondays, you're good to go – just make sure to put it on your calendar! If you haven't attended Marketing Mondays, yet, you can register at bit.ly/tmd56mm (or scan the QR code in the image). See you there!