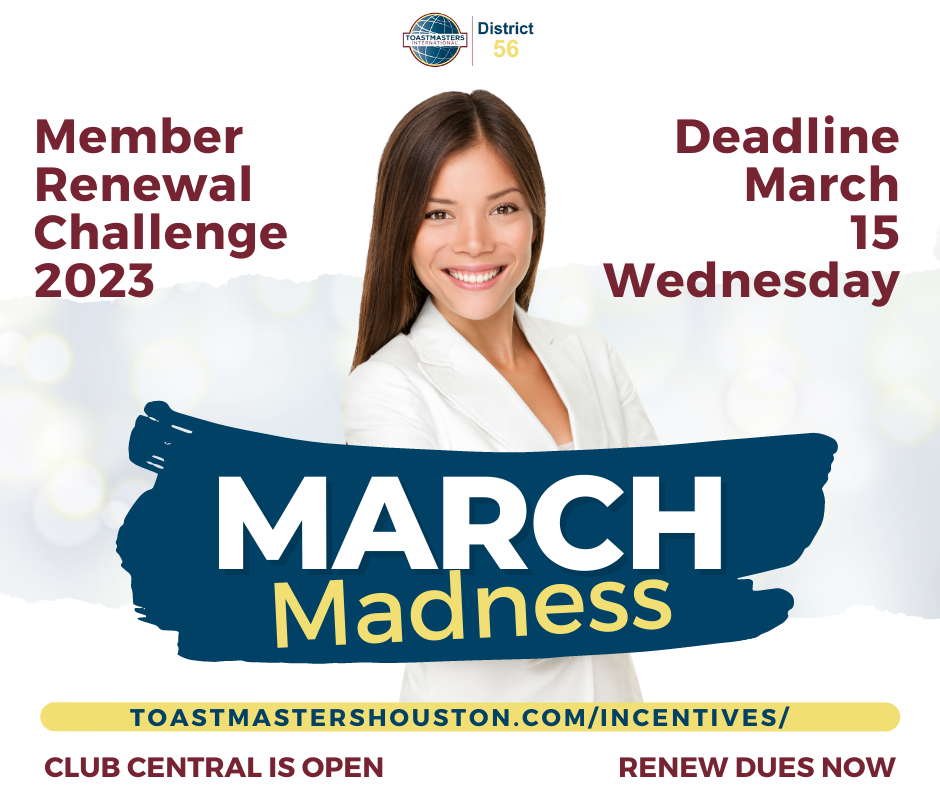 Clubs that renew 100% of their July 1, 2022, base membership number by March 15, 2023, will earn a Toastmasters Gift Certificate. Amount TBD. Note: You may check your club's base membership on the Toastmasters International Club Performance Report.
For fresh ideas on how to attract and retain club members, sign up for Marketing Mondays! Not only is it a great chance to network and share ideas with leaders at all levels in District 56, you have access to a wealth of marketing tips and techniques from previous sessions in the MARKETING MONDAYS – Google Drive. 
Our fellow members are our greatest asset! Let's make sure they're getting the most out of their membership and are eager to renew.