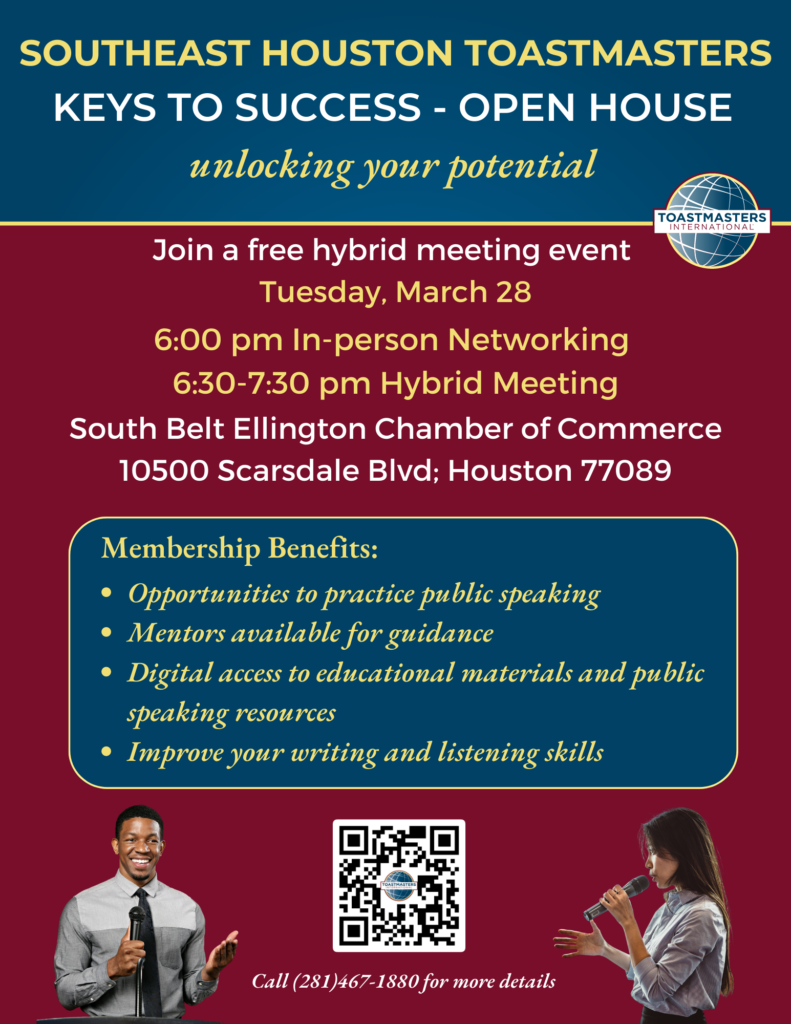 Join Southeast Houston Toastmasters for an Open House on Tuesday, March, 28th. Learn more about the benefits of joining Toastmasters, including opportunities to practice public speaking, mentors to provide guidance, digital access to educational materials and other resources, and a chance to improve writing and listening skills, in addition to public speaking.
This event is hybrid (in-person and online).
When: March 28, 2023. In-person networking begins at 6:00pm and the hybrid meeting goes from 6:30pm – 7:30pm.
Where: South Belt Ellington Chamber of Commerce, 10500 Scarsdale Blvd, Houston, TX 77089
Questions? For more details call (281) 467-1880.