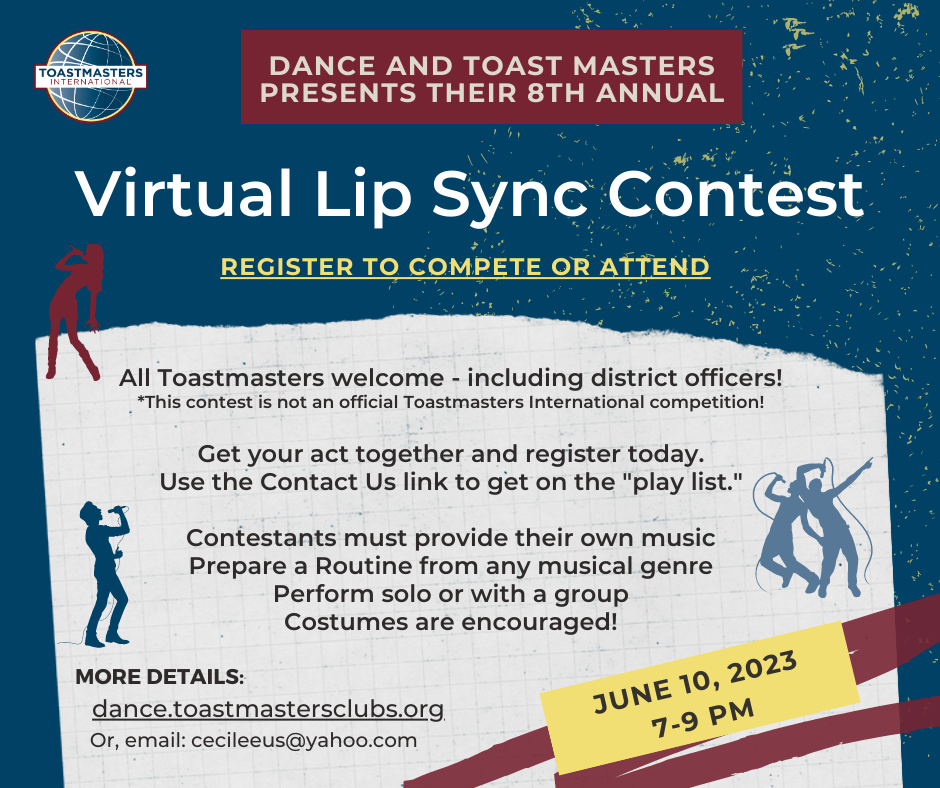 Are you ready to have fun? If yes, mark your calendar and pre-register for Dance and Toast Masters' annual Lip Sync Contest on June 10, 2023 from 7-9 PM!
Contest is open to all Toastmasters.
Get your act together – prep a routine and perform solo or with a group.
Contestants must provide their own music (any genre).
Costumes are encouraged.
Visit the club website at dance.toastmastersclubs.org to learn more and register.