Join Southeast Houston Toastmasters for a hybrid Open House on Tuesday, March, 28th, 6:30pm-7:30pm.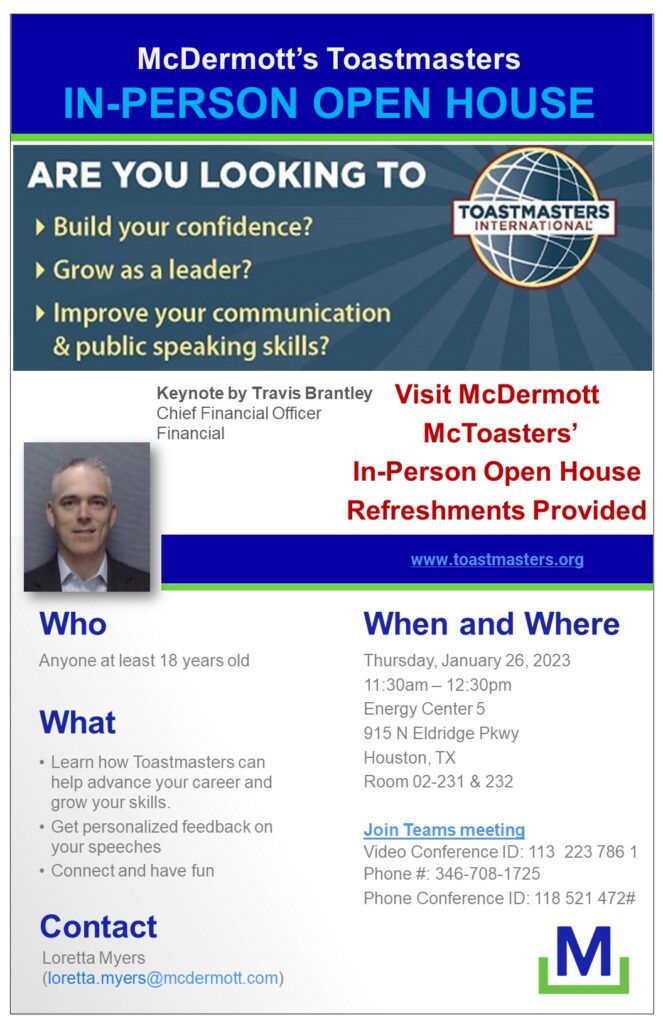 Learn more about Toastmasters at the upcoming in-person and virtual Open House, where Travis Brantley, McDermott's Chief Financial Officer, will deliver the keynote address.
Please join West Pearland Toastmasters for an Open House on November 10 at 7:00 PM.