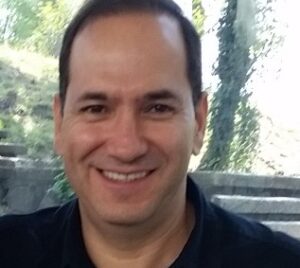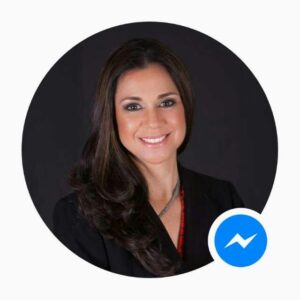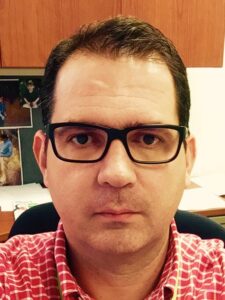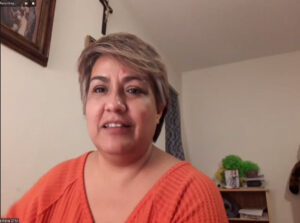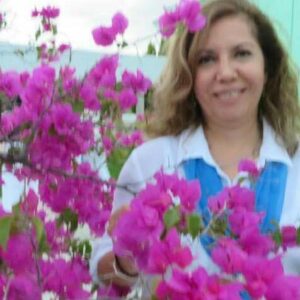 ---
The stories and passions of Pensadores Northwest!!!
By Jose Antonio Betancourt DTM,
Back in the last quarter of 2016, 6 members of Pensadores de Houston, the only Spanish Speaking Club since 2004, took the challenge to charter the 2nd Club in Spanish at a Northwest location. There was a real need for those who commute from Spring, Tomball, Conroe or The Woodlands to The University of Phoenix located at I-10 Katy Freeway and Kirkwood Rd.
After 6 months of hard teamwork and follow-up, and with the help of the District 56 trio, Pensadores Northwest was chartered in April 2017.
From there, the Club was a success story, awarding two legacy DTM certifications in Spanish, and then another 3 legacy DTM's in the following years. Pensadores de Houston has helped its members achieve success by emphasizing mentoring and leadership to achieve their goals.
In Pensadores Northwest, it's all about the members. The club has been recognized for the DCP program achievements since it was chartered. Success comes to those who help others to achieve their dreams. The club has established a reputation for a friendly and welcoming environment, which sets the tone for our meetings. Humor and good vibes are constantly shared among their members.
As a sponsor of this club, I feel committed to help others as I was helped when I joined Toastmasters.
My why, was so I would lose the nerves I felt every time I had to expose myself to public speaking. I needed to learn how to control my nerves and to understand leadership by serving others. I improved my life in many ways, the relationship with my family, partners, peers, friends and all the people I care about.
And the story continues…..by JAB
---
By Maria Peña DTM,
The first time I visited a toastmaster club was in 1995. Although it was a great experience, I had no specific goals or a mentor to help me.
It was in 2014 that I started over. Now, I had the clear goal of becoming a speaker with the confidence and skill necessary to get my message across to large audiences. In addition to a goal, I had a mentor who helped me get on the right track.
After 2 years of learning in the area of communication, I was convinced that it was the only thing needed to achieve my goal. In 2016 I now understood the importance of leadership as the second key to advancing exponentially. With these two pillars in mind and the leadership of José Antonio Betancourt, we planned and took action to start the second Spanish club in Houston. we had our first successful meeting on April 6, 2017.
Since then, the club has received the President's Distinguished award.
Being part of the leadership team has been one of my most gratifying experiences. Personally, I felt the commitment to be an example to others. I achieved my recognition as a Distinguished Toastmaster in 2019.
The work continues as something new is always learned and Toastmasters is a place where learning, motivation, and inspiration are in every member, in every speech at every meeting.
I am proud to be part of a great team that has become family.
I am proud of my accomplishments.
I am proud to be a Toastmaster.
TO BE CONTINUE….
---
By Alonso Luna CC ALB
When I first attended a meeting at Pensadores de Houston, I was 16 years old in a room surrounded by people with more knowledge and experience than I had. It felt intimidating at first but I was fortunate to be in an environment where I had the full support of everyone in that room. The meetings were mostly in Spanish, and although Spanish is my first language, I was struggling to speak it 100% fluently. So it was definitely a challenge going in front of a new crowd to make a speech in Spanish, along with the fact that I did not know how to speak in front of an audience.
When I gave my first speech, I got a lot of feedback on how I to improve my speeches, and it amazed me how much these people were willing to help me. That was enough to convince me to stay in the club and work on my public speaking, as well as working on my Spanish. I have been in Toastmasters for 7 years now and I have definitely grown a lot since I gave my first speech, and not only in the club, I have given speeches outside of the club, and everything I had learned definitely came in handy when speaking in public.
In 2017 when Pensadores Northwest started and became the second Spanish-speaking club in Houston, it gave me a different point of view of Toastmasters I never thought I would see. For the first time, I was seeing the whole process of a new club. I saw the struggles a club typically goes through, but now it was our turn to work hard in order to find a solution to our struggles. Our club has now existed for 4 years now and even though we are still a new club, I am proud to say that there has been a lot of dedication to make sure that the club stays strong.
---
By Mariela Rovira DTM,
Toastmaster has been a positive influence in my life. In March 2014, a friend invited me to a Toastmaster's club open house. To my surprise, it was the type of club I was looking to join several years before, but there were no Spanish speaking clubs.
On this first visit, I was impressed with the club. The meeting was professionally organized, every member was involved in one activity, they were very participative, and their enthusiasm was contagious. In the next meeting, I signed up to be part of this group.
In March 2017, a friend and member of the club Jose Antonio Betancourt had the vision to create a second Spanish club. I joined as a board member to open up a club closer to the Tomball, Cypress, and The Woodlands area.
The purpose of Toastmaster is for people to grow in their personal and professional communication skills and leadership. This journey started with an invitation. Now I feel I am a different person. I have improved my public speaking in a safe place where making mistakes is part of the learning process, and you continually acquire new skills.
Why in Pensadores Northwest? When I go back in time and see what I have built today, I identify a project-in-progress that started little by little in the club meetings throughs these years. It is a place that allowed me to impact the community by taking my skills to other people and to reach my professional goals and ambitions. Learning is the secret to continuing to grow. There are no regrets about the time I have put in because the results are immeasurable.
"We are what we repeatedly do. Excellence then is not an act, but a habit" Aristoteles.
---
By Veronica Betancourt DTM,
I remember that in 2013 I was invited to Toastmasters, but I could not attend having another commitment, the next year the same person invited me and I gladly said yes, I could attend it finally!.
I was curious to know that they taught there, I only knew that it was to learn to speak in public. It was a great surprise to be received with such kindness and joy, from that moment I started to enjoy being in the club, I was surprised to see everything they would evaluate during the session, however I was calm as I was only a guest, but omg!! I was surprised, when I was invited to participate in Table Topics, I trembled to my ideas! I got home excited to talk to my husband and determined to sign up.
Since that moment I have not stopped learning in every meeting and not only do I learn to communicate in public, I have also learned teamwork and leadership. At Pensadores Northwest I feel as I am with my family, I have found in all partners, guidance, encouragement, joy, respect and friendship. Thank you Maria Peña for the invitation, thank you José Antonio Betancourt for teaching me by your example and motivating me to become a DTM.
---
By Dilcia Betancourt MS1,
Who was going to say that with a simple post on Facebook my life was going to take another turn?.
That image was the recognition of one of the members, Veronica Betancourt, who was receiving the award for Best Table Topics. It caught my eye a lot and that curiosity led me to ask what it was about.
Veronica very kindly invited me to attend Pensadores Northwest and without hesitation I went to that first meeting. I remember as if it was yesterday, the warm reception I received, the kind faces and outstanding professionalism of each of the members of the club.
The energy in that place was awesome! Joy and enthusiasm were the main guests. I can't help but say how stunned I was to listen to the speeches, see the organization, the time management and the planning of the meeting. It has been a pleasant experience where I have learned not only to improvise and make speeches, but also to listen to "the clear call we all have to be leaders". Leaders who change the world through personal growth that influences the transformation of others. The Pensadores Northwest Club has allowed me to corroborate that mutual support in a group, frank words with a growth purpose, and the awakening of consciousness to collaborate, are indispensable elements to be on another level both personally and professionally.
---
By Alvaro Jaramillo IP3,
Last but not least Team. It was in 2017 that I saw an advertisement sign in my work location that used to say: "Want to improve your public speech? Come to Toastmasters and Upgrade your Life". I used to pass over that hall everyday and I was wondering, How can that be?. I will try one day. It was at the same time that my dear friend Jose Antonio Betancourt, in one of our squash games, commented to me about a Club that he was leading and I immediately I connected the dots and said.. this is the opportunity to try and see how this is.
We were invited to one of the sessions at "Pensadores Northwest", I came with my wife and I remember the warm environment and despite the formality that was followed in the scheme of the session and agenda, the environment was very relaxed, safe and formal.
I came to look for improvement in my public speech, I found a source of knowledge and methodology that helped me not only to improve the way I speak, but also the way I behave when speaking and interacting in public. In summary, Toastmasters is an infinite source of tools that can take you to a better position in your professional and personal life and as it said in that very first sign that I saw in my work place in 2017, it really "Upgrades your Life"