sat18nov8:30 am12:00 pmFeaturedRound 2 In-Person Spanish Club Officer Training (COT)Please register in advance.8:30 am - 12:00 pm Trini Mendenhall Community Center, 1414 Wirt Rd Event Organized By: Elizabeth Ruiz, DTM, 2023-2024 Program Quality Director Event TagsClub Officer Training,COT,Spanish Club Officer Training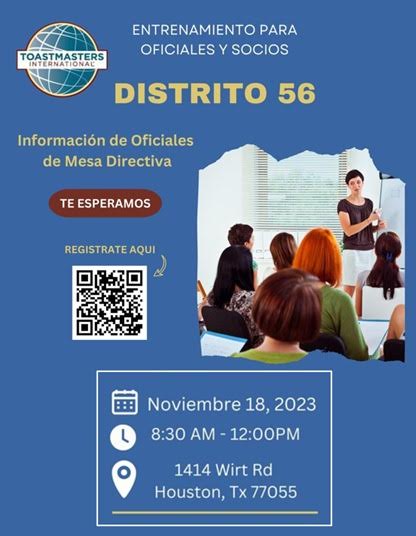 Event Details
The Spanish Club Officer Training is an all-in-one Spanish Club Officer Training Session where all club officer roles will be taught in the main room.
This Spanish all-in-one club officer training is also for members interested in serving as such in the future.
There is a special session during the VPE (Vice President Education) training segment about the Distinguished Club Program (DCP).
We offer two Spanish Club Officer Trainings in 2023-2024—one during Round 1 (completed) and another during Round 2 (Saturday, November 18, 2023, 8:30 AM – 12 PM, Trini Mendenhall Community Center).
Beverages and snacks will be provided.
---
Please register via the QR code or link.
---
Or Scan the QR code below: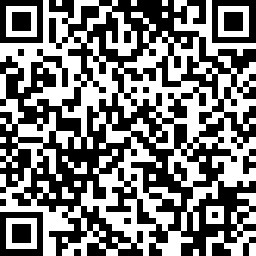 ---
more
Time

(Saturday) 8:30 am - 12:00 pm
Location

Trini Mendenhall Community Center

1414 Wirt Rd
Organizer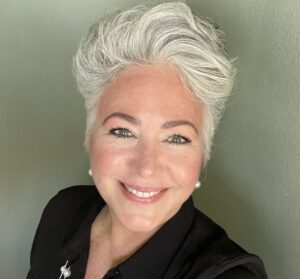 Elizabeth Ruiz, DTM, 2023-2024 Program Quality DirectorHonored to serve as your Program Quality Director (PQD)! The Program Quality Team will leave no Toastmaster behind. For example, we have planned new member orientations, club officer information sessions for aspiring club leaders to help all clubs have 7 club officers at all times, Pathways training and enrollment for Toastmasters who are not enrolled, speech contest and functionary training well before the season begins to help all clubs plan, prepare and lead a successful and fun club contest, and form a full pipeline of trained speech contest functionaries. The Program Quality Team will include all Toastmasters in recognitions earned; no Toastmaster will be left behind. As the PQD, I am responsible for all aspects of education and training within the District. This includes supporting quality club programming efforts, promoting the Distinguished Club Program, and planning and executing the District conference. Education Goals: I promote all members in achieving education awards and recognizing those achievements. I oversee and promote training for club, area, and division officers. Training Programs: I plan, organize, and direct the district's training programs. District Conference: I am responsible for all aspects of the district conference. I plan, organize and direct the event. Speech Contests: I coordinate and supervise the International Speech Contest at the district level and facilitate a smooth flow of information at speech contests. This is the year to elevate a strong foundation of quality clubs! The PQD Team will help every club meet its educational goals and become a Distinguished quality club. Ready for some FUN? Register now on the District calendar for our fun and exciting events and training in the 2023-2024 year.
Speakers for this event
Brenda Villagran DTM, Spanish COT Team

Brenda Villagran DTM, Spanish COT Team

Capacitación para Presidentes

Brenda was born in Guatemala. She has been a Toastmaster member of Club Pensadores de Houston since 2014. Currently, she is a member of Pensadores Northwest. She has held leadership roles from 2019-2020 such as Pensadores de Houston President, Area Director (Division R, 63), Club Greenway coach, mentor of Club Voices of Blue, and Division Director from June-December 2020. She holds a DTM since May 2020.

Capacitación para Presidentes

Horacio Rodriguez, DTM

Horacio Rodriguez, DTM

VPE Capacitación para Educación

Horacio grew up in Houston and has worked as a cable television sports producer and independent filmmaker. Today, he is a film instructor at the Guthrie Center in Spring Branch ISD. Horacio is delighted to be part of Toastmasters, an organization with a diverse, enthusiastic, encouraging, and above all, fun membership to continue learning and growing. In the classroom and in Toastmasters, Horacio supports others in developing their communication and leadership skills, as well as the self-confidence to apply them in life. Currently, Horacio is a member of Northwest Thinkers Club.

VPE Capacitación para Educación

Jose Funez, DTM, Spanish COT Team

Jose Funez, DTM, Spanish COT Team

Capacitación para Oficiales de Asamblea

Jose Funez. DTM Soy miembro de Toastmasters international " Pensadores de Houston " desde Febrero 2014, he ocupado todos los cargos directivos del club, aprendí del programa el valor de la perseverancia como virtud importante para alcanzar mis logros en especial ser Distinguido Toastmaster DTM en  Julio 2020! Jose Funez, DTM, has been a Toastmasters International "Houston Thinkers" member since February 2014. He has held all the club's officer roles. Toastmaster Funez has learned from the program the value of perseverance as an essential virtue in achievements, especially working toward his Distinguished Toastmaster Award (DTM) in July 2020.

Capacitación para Oficiales de Asamblea

Luisa Natalia Ortiz, R64 Area Director and Spanish COT Team

Luisa Natalia Ortiz, R64 Area Director and Spanish COT Team

VP Capacitación para Membresías

I started at Toastmasters International, Pensadores de Houston, in 2018. I have been part of the Executive Committee initially as Assembly Officer, VPE, President, and Secretary in the same order. It has been very gratifying to be part of this beautiful organization.

VP Capacitación para Membresías

Luz Bobadilla, LD4, TC2, Spanish COT Team

Luz Bobadilla, LD4, TC2, Spanish COT Team

Capacitación para Secretario

Luz has been a Mentor, President, VPE (twice), Secretary and SAA for Mente Abierta Toastmasters Club and President, VPE (four times), VPPR, and Secretary for Pensadores de Houston Toastmasters Club.  She was M34 Area Director.  She has worked as a Spanish translator for the District 56 VPPR Team. Regarding her level of education in Toastmasters, she completed the Competent Communicator manual, the Advanced Leader Bronze (ALB) one, and she is currently working on the 5th level of Leadership Development and the 3rd level of Team Collaboration.  She has also played a role as a VPE trainer before.  Luz ha sido Mentora, Presidente, VPE (dos veces), VPPR, Secretaria y SAA del Club Mente Abierta y Presidente, VPE (cuatro veces), VPPR y Secretaria del Club Pensadores de Houston. Fue Directora del Área M34 del Distrito 56. También ha estado trabajando con el equipo de Relaciones Públicas del Distrito 56 como traductora, al español, de la página del Distrito.  En cuanto a su nivel educativo en el programa de Toastmasters, ella completó el manual de Comunicador Competente (CC), el de Líder Avanzado Bronce (ALB) y actualmente está trabajando en el quinto nivel del Path El Desarrollo del Liderazgo y en el tercer nivel del Path Colaboración en Equipo.  Ella también se ha desempeñado como orientadora del cargo de Vicepresidente de Educación (VPE) anteriormente. 

Capacitación para Secretario

Mariola Rodas, IP4, Spanish COT Team

Mariola Rodas, IP4, Spanish COT Team

Capacitación para Tesoreros

Miembro Toastmaster Internacional desde septiembre del 2019 Desde que me uní al club amo la dinámica de Toastmasters de dar y recibir para nuestro crecimiento personal. He trabajando para mi club como vicepresidente de membresia, tesorera, y actual presidente de pensadores de Houston. Estoy en mi quinto nivel de planificación innovadora.

Capacitación para Tesoreros

Raul Rivera, DTM, Spanish COT Team

Raul Rivera, DTM, Spanish COT Team

Toastmaster del evento

Raúl Rivera Miembro activo de Toastmasters desde el 2010 Comunicador Distinguido Toastmasters International – DTM - 2017 Creador del club Mente Abierta - 2018 Entrenador, motivador y conferencista. Director de Entérate Medios "El Poder de la Información" desde el 2005 Trabajador Social, desarrollador de programas en beneficio de nuestra comunidad latina en los Estados Unidos. An active member of Toastmasters since 2010. Toastmasters Distinguished Communicator International – DTM - 2017. Creator of the Open Mind Club - 2018. Trainer, motivator, and speaker. Director of Enterate Media "The Power of Information" since 2005. Social worker, developer programs for the benefit of our Latino community in the United States.

Toastmaster del evento

Sara Hernández, IP5, LD1

Sara Hernández, IP5, LD1

VP Capacitación para Relaciones Publicas

Inicié Toastmasters's en 2013 y a través del tiempo he tomado diferentes roles de liderazgo en la mesa directiva , tales como "Vicepresidente de Relaciones Públicas " "Tesorera" y Presidente, del método de enseñanza anterior logre ser Comunicador bronze y plata al igual que Lider bronze.

VP Capacitación para Relaciones Publicas

Tere Benza,IP5, MS3

Tere Benza,IP5, MS3

Spanish COT (Club Officer Training) Chair

Tere Benza is the current Spanish Training Chair. While in Pensadores de Houston, she completed the Innovator Pathway and became Area Director, R60 District 56. Currently, she is an active member of Club Mente Abierta pursuing the Motivational Strategies Pathway. Her mission is to motivate and create Spanish Clubs in the Houston Area.

Spanish COT (Club Officer Training) Chair