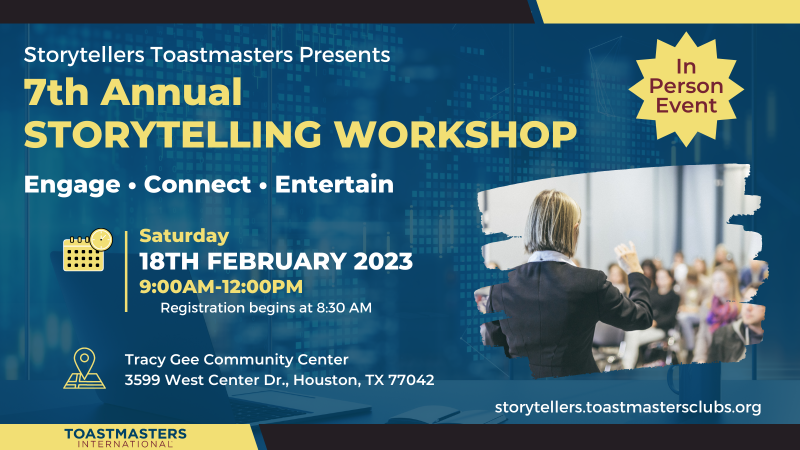 Are you
Looking for ways to enhance your speeches with storytelling?
Wondering how to identify storytelling elements when evaluating a speech?
Interested in practicing impromptu storytelling?
Make plans to attend the 7th Annual Storytelling Workshop hosted by the Storytellers Toastmasters Club on Saturday, February 18th from 9:00 AM to 12:00 PM at the Tracy Gee Community Center at 3599 Westcenter Dr., Houston, TX 77042. Registration will begin at 8:30 AM.
Visit the Storytellers website at https://storytellers.toastmastersclubs.org for more details. Please use the Contact Us link to RSVP if you would like to attend. This workshop is an in-person event only.
You may request more information by email to: [email protected].