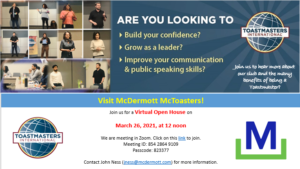 McToasters club will celebrate a Virtual Open House on March 26th, 2021 @ Noon.
We invite all to come and join us, the more the better, no limit!
Every one of us has unique character and incredible beauty that no other would have the exact same.
We'll  welcome your wisdom, your confidence, your charm, and most of all your willing to share with us!
Come and have fun!