thu06aug8:30 am9:30 amVirtual EventPathways Basics for the Rest of Us 2020Online Leadership Electives (OLE): Pathways8:30 am - 9:30 am Central Time Event Organized By: Jo A. Idoux, DTM, Program Quality Director Event TagsBase Camp,Online Leadership Electives,Pathways

Event Details

DESCRIPTION OF COURSE: As a Toastmasters member we know your time is precious. You want to quickly learn how to improve communications skills and be able to talk to people in all types of situations. Whether it's public speaking or leadership development, what you need to know is how do you get started and is there a track I need to follow.  When you complete this online workshop you will understand that these are tools for success that you will pull out, utilize and then get on to the actual practical learning in an environment (the club meeting) that lets you practice, get feedback and improve, while being around people who are on the same journey. And enjoy the journey.

WHAT WILL ATTENDEES LEARN:As a continuing or new Club Member you will find that you'll be able to more fully understand and be able to describe the value that you the Toastmaster Member receives for their investment of time, energy and money in the Toastmasters Experience. You'll be able to get started with the Toastmasters International Website, find the Pathways module, complete Master the Fundamentals, complete Learn your Style and then move on into Level 3 where you begin branching out into your unique Training Experience that is Pathways. You'll see how to choose your Path, complete your prerequisites (Level 1, Level 2) and choose the projects that you will need to complete your own unique Learning Goal whether you want to improve interpersonal communications, learn new ways to lead a team or become a better humorous speaker and more. You will be able to better understand how to challenge yourself further by taking advantage of extra opportunities including Speech Contests and leading training sessions for Toastmasters.

LEVEL: New Toastmasters, those wanting a refresher on Pathways from the End-user side, or All

PRERQUISITE: Must have set up access to Toastmasters.org with own username and password created. Or, reviewed the two videos on https://www.toastmasters.org/pathways-overview

Learning Objective 1: Best practices on how to choose the right Path for you.

Learning Objective 2: Understand how best to proceed through Level 1 and Level 2 and how these fundamental Levels prepare you to make the most of what you want to learn, practice, and get feedback on, whether it's Presentation Mastery, Innovative Planning, Motivational Strategies and others.


Learning Objective 3: Learn the many ways to challenge yourself with Projects (both in and out of the club) and properly updating your Education Transcripts, get and keep Evaluations and the method of showing Level completion.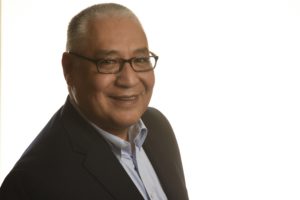 ABOUT MAX LOPEZ: Max Lopez has been enjoying his own Toastmasters experience since 2006 and several stints as VP Education, VP Membership, Secretary, President and Sergeant at Arms. The advent of Pathways has meant to Max that professional grade training is available in a Self-Learning format accessible to the community as a whole and is available for individuals. Max has completed ACG and is working on second levels in Strategic Relations and Presentation Mastery. Max is currently completing his two Paths which will result in DTM.
more
Virtual Event Details
RUN
Event has already taken place!
You are the moderator of this event. Access the live stream
Time

(Thursday) 8:30 am - 9:30 am Central Time