mon21sep7:00 pm8:00 pmHow to Plan a Successful & Fun Virtual Open House to Increase MembershipOnline Leadership Electives (OLE)7:00 pm - 8:00 pm Event Organized By: Jo A. Idoux, DTM, Program Quality Director

Event Details

 
Register on this Zoom link:
DESCRIPTION OF COURSE: Learn how to plan for a successful virtual open house. Handouts and templates will be given to help you create a Press Release, PowerPoint, Digital Fliers, and Social Media posts + an Open House Checklist and Planning Guide will be shared.
WHAT WILL ATTENDEES LEARN: Learn how to establish roles, make decisions, budget, select the best dates and times for your target audience, plan a fun and informative agenda, how to maximize advertising, the best outlets to promote your club, and follow-up planning. Walk away with the knowledge of how to boost membership and increase awareness of what your Toastmasters club has to offer.
LEVEL: For all levels
Learning Objective 1: Understand how to plan a virtual open house before, during, and after the event.
Learning Objective 2: Learn how to create a Virtual Open House Press Release and Virtual Open House Digital Flier to share on all media, and how to market both to reach your target audience.
Learning Objective 3: Learn how to create a Virtual Open House Agenda and PowerPoint to showcase your unique club.
WHY TAKE THIS INTERACTIVE SESSION? How do you build it so they will come? Ask Elizabeth Ruiz, who built one of her businesses, an event management business, by the application of project management to the creation and development of small and large-scale personal and corporate events such as conferences, formal parties, and conventions. Elizabeth studied the brand, identified its target audience, devised the event concept, and coordinated the technical aspects before actually launching her events. As a serial entrepreneur, Elizabeth has the ability to quickly advance an idea through the start-up phase into a sustainable growth trajectory. You can't continue to develop new ideas or projects if you're unable to scale those quickly, which enables you to move on to the next project or idea. Elizabeth has created, started, led, and sold multiple businesses over the past three decades.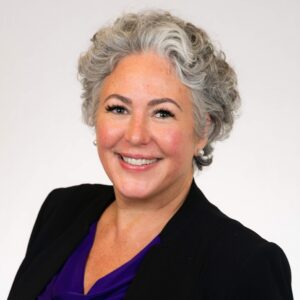 ABOUT ELIZABETH RUIZ: Although a new Toastmaster, she helped charter her first Club beginning in October 2019. Three months later, she became an official charter member, sponsor, and president of the club. After 4 months, she helped add 12 new members, completed a Path, helped her club with a successful speech competition, won a Talk Up Toastmasters award, and helped her club become President Distinguished. Elizabeth is a member of 4 clubs, has served as a club sponsor, and is currently a club mentor, club coach, club president of two clubs, club Vice President of Public Relations, and club Sergeant at Arms. Elizabeth is the recipient of 2 District 56 Toastmasters awards, the Club President of the Year, and Club Sponsor of the Year. She is co-chair of District 56 Online Leadership Electives, co-chair of District 56 Club Officer Training, and Area Director of P3. She is currently working on her DTM, completing her 4th Path and on level one of the Toastmasters Accredited Speaker program. Elizabeth chose Toastmasters to polish her public speaking but has stayed to serve others and help District 56 Toastmasters grow.
Must register on Zoom here to gain access into the course:
more
Time

(Monday) 7:00 pm - 8:00 pm