sat25jul7:30 am11:30 amVirtual EventGrowing & Learning through Pathways: Sessions 1 - 4 In Hourly IncrementsOnline Leadership Electives (OLE) 7:30 am - 11:30 am Central Time Event Organized By: Jo A. Idoux, DTM, Program Quality Director Event TagsBase Camp,Online Leadership Electives,Pathways,Zoom

Event Details

DESCRIPTION OF COURSE: Like growing up, change is a part of life, but that does not mean it has to be difficult or boring. "Growing and Learning through Pathways… Infants –> Adolescents" is a four-part series to get members familiar with and signed up for Pathways. This hands-on Workshop is divided into sections so that individuals can start at the basics and work all the way through to the end, signing up for a Path in Pathways, or join in where they feel comfortable.

WHAT WILL ATTENDEES LEARN: If the new online pathways curriculum is a bit intimidating, this is the class for you. All participants will need to know their Log on (the email that Toastmasters International has on file for you) and password. The sessions are intended to be interactive. This will work best on a computer. During the four sessions we will learn and grow together.

LEVEL: 7:30-8:30 AM, Session 1 – Infants: Zoom Basics for Beginners
LEARNING OBJECTIVE 1: Learn Basic Zoom Controls
LEARNING OBJECTIVE 2: Practice Changing Views
LEARNING OBJECTIVE 3: Practice Sharing their Screen

LEVEL: 8:30-9:30 AM, Session 2 – Toddlers: Getting to the International Website and signed on )Participants must have/know log in email and password)
LEARNING OBJECTIVE 1: Take a Guided tour of the Toastmasters International Website
LEARNING OBJECTIVE 2: Review their Profile
LEARNING OBJECTIVE 3: Find their way to Base Camp

LEVEL: 9:30-10:30 AM, Session 3 – Elementary Explorers: (Pathways 101)
LEARNING OBJECTIVE 1: Locate "The (Pathways) Navigator"
LEARNING OBJECTIVE 2: Download "The Navigator"
LEARNING OBJECTIVE 3: Explore & Discuss "The Navigator"

LEVEL: 10:30-11:30 AM, Session 4 – Middle School Madness: (Pathways 201)
LEARNING OBJECTIVE 1: Practice moving around base camp
LEARNING OBJECTIVE 2: Take the assessment
LEARNING OBJECTIVE 3: Pick a path & Start 1st Pathways Project

Join us at your start level.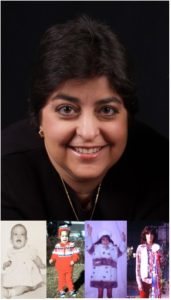 ABOUT CAROLYN CHARNEY: Carolyn Charney, has been a student of Toastmasters since 2016, but has been an avid learner all her life. A former Teacher, Assistant Principal, and Youth Minister she brings enthusiasm and humor to all her presentations. As a Project and Program Manager she is structured and organized in her implementation.
more
Virtual Event Details
RUN
Event has already taken place!
You are the moderator of this event. Access the live stream
Time

(Saturday) 7:30 am - 11:30 am Central Time