thu30jul7:00 pm8:00 pmVirtual EventGrateful LeadershipOnline Leadership Electives (OLE)7:00 pm - 8:00 pm Central Time Event Organized By: Jo A. Idoux, DTM, Program Quality Director Event TagsGrateful Leadership,Leadership,Online Leadership Electives

Event Details

DESCRIPTION OF COURSE: This course teaches how to acknowledge others and communicate in a manner each person can receive. Grateful Leadership is based on the 5 C's of Acknowledgement and a book written by Judy Umlas.

1. Consciousness
2. Choice
3. Courage
4. Communication
5. Commitment

When I initially took this class my world and those around me was flipped on its ear. I thought I was very aware of how to thank and recognize others. I learned differently…

WHAT WILL ATTENDEES LEARN: Many people think they are acknowledging someone when they are simply recognizing the action or task completed by the person. When you acknowledge someone, you are showing appreciation for who they are and how they are behaving. This is the big difference between acknowledgement and recognition. By coming to this class, you will leave with a powerful tool that will change how you see the world and how they see you.

LEVEL: For All

LEARNING OBJECTIVE 1: Develop soft skills to become a more effective communicator

LEARNING OBJECTIVE 2: Listening and observing

LEARNING OBJECTIVE 3: Speaking in the language of others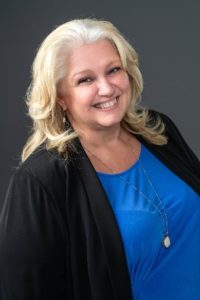 ABOUT KATHRYN R. KEST, DTM: Kathryn R. Kest is Immediate Past District 56 Director in Houston Texas, and a Grateful Leadership Certified Trainer for International Institute for Learning.  She is almost through her 3rd DTM. The first two were in the legacy Program, and this one will be in Pathways. She is also a Project Management Professional. As a Project Manager for almost 20 years in the Information Technology and healthcare field, she observed little recognition of others much less true acknowledgement. Moral was almost nonexistent and spirits were low. She made it her mission to elevate every life she touched after learning the simple truths she will share with us today. Kathy first encountered the concept of Grateful leadership while attending a class hosted by Judy Umlas, the author of The Power of Acknowledgement and Grateful Leadership. Upon hearing, how acknowledgment changes lives, she knew that this was a message worth its weight in gold and she was compelled to be a part of this movement. By implementing the tools "The 5 C's" and "The 7 principles of acknowledgement" she will teach us the difference in recognition, appreciation, rewards and acknowledgement. She will ask us to think about those around us who receive little to no true acknowledgement and consider writing a "Knock Your Socks Off" letter of acknowledgement to each person.
more
Virtual Event Details
RUN
Event has already taken place!
You are the moderator of this event. Access the live stream
Time

(Thursday) 7:00 pm - 8:00 pm Central Time