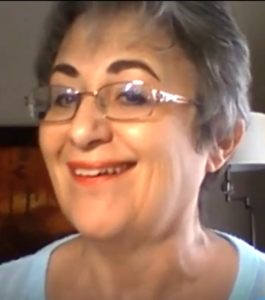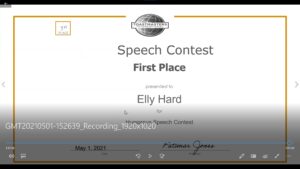 When sharing her tips for getting a DTM, Elly shared, "Attend at least one meeting a week for 25 years and you'll have 3-4 DTM's."  She definitely knows what she is talking about! Elly Hard has been in Toastmaster's for over 25 years, a member of numerous clubs in the district, and has several DTM'S.
Now she can add 1st place winner for the District 56 Humorous Speech Contest Winner! During the Humorous Speech Contest, Elly Hard represented Dining Out Toastmaster's with her speech "Jack the Rooster".  When Elly gives a speech, she captives the audience and during the speech she makes sure the audience is laughing out loud- even on ZOOM!
Elly, we celebrate you for your dedication to Toastmaster's in District and for winning first place in the Humorous Speech Contest!