College Students Innovative Use of Membership on Break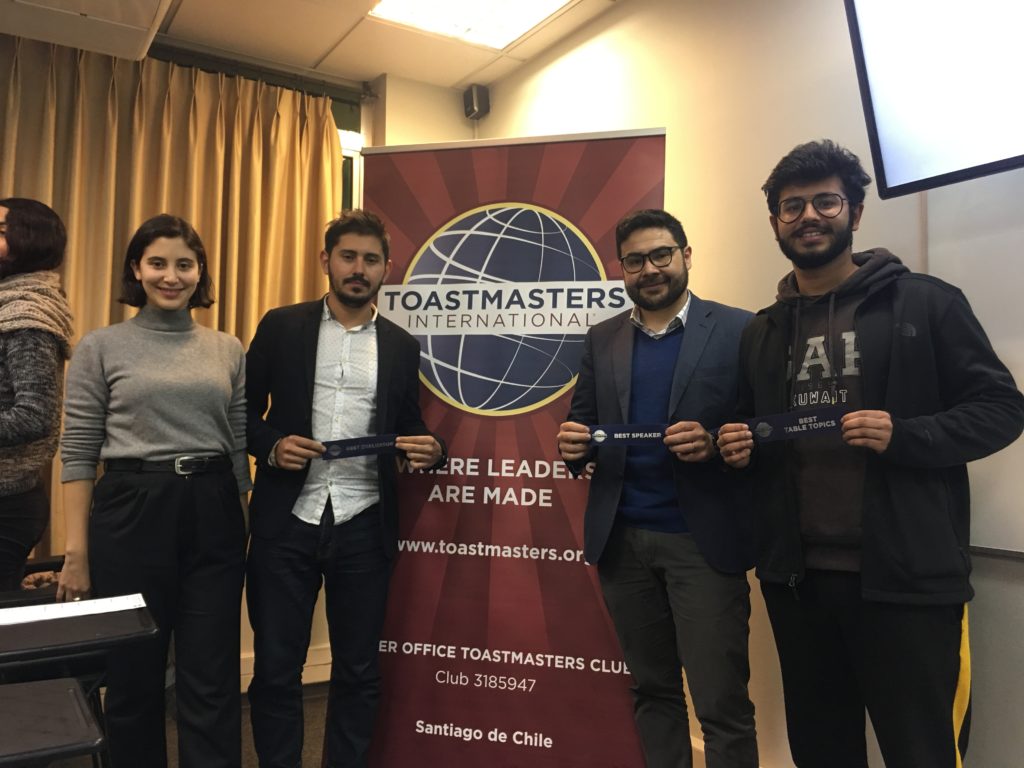 Toastmasters provides its members with international exposure, with every registered member eligible to participate in any Toastmaster Club Meeting across the globe. Personally, such an opportunity blends in with my passion for traveling. I was offered an exciting opportunity to do research in Santiago, Chile during Summer 2019. It was a two – month program filled with lots of learning, traveling and SPEAKING!
During my stay in Santiago, I was able to attend meetings of Toastmasters After Office. I was welcomed with open arms and was able to participate regularly. It was a unique experience, for I got a chance to mingle with like-minded Chileans from all walks of life. English not being their first language, I was impressed to see the contribution Toastmasters had made in their lives; both professionally and personally. It was a nice short experience and I was awarded "Best Table Topics Speaker". Being a university student, I would encourage everyone to start Toastmasters as soon as possible; I can vouch that with patience and dedication, it will bring exceptional development towards one's personality.
Pulakit Mishra, Texas A&M University, Class of 2020.
President, Aggie Toastmasters.